EXCLUSIVE AND
EXCEPTIONAL FIBERS
Le Chamois brings you clothing made from exceptional fibers. Our unaltered formula of rare yak and baby camel fiber gives Le Chamois products exclusiveness and quality second to none, designed to convey a delightful experience of delicate and soothing comfort, from your chalet's fireplace to the top of the mountain.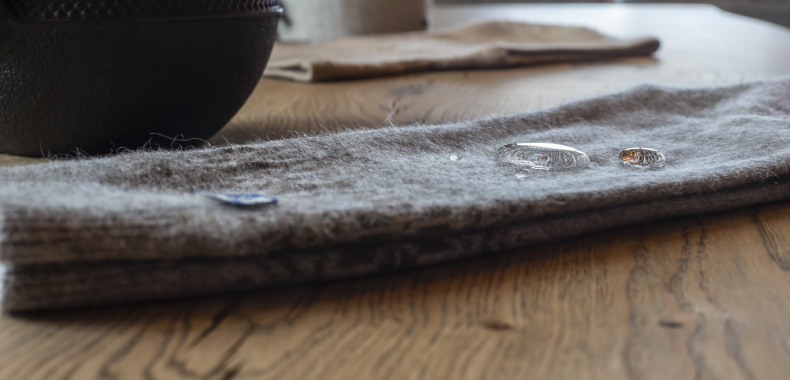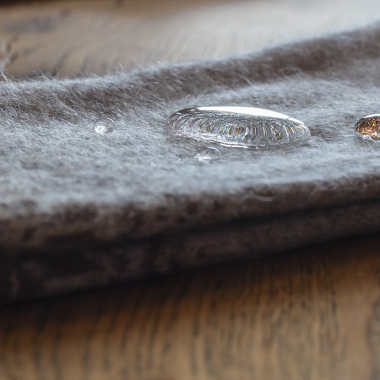 With superior thermoregulation properties, to cashmere or merino wool, baby camel down and yak down are highly breathable, always keeping you at the optimal temperature neither too warm nor too cold.
With a fiber diameter between 15 and 20 microns, our baby camel and yak down products are also extremely soft to the touch, with baby camel down being considered as "silky" and "soapy". These fibers are also very rich in myristic acid which gives them very good humidity and water repelling properties: ideal for staying dry while enjoying the magic of snowfall.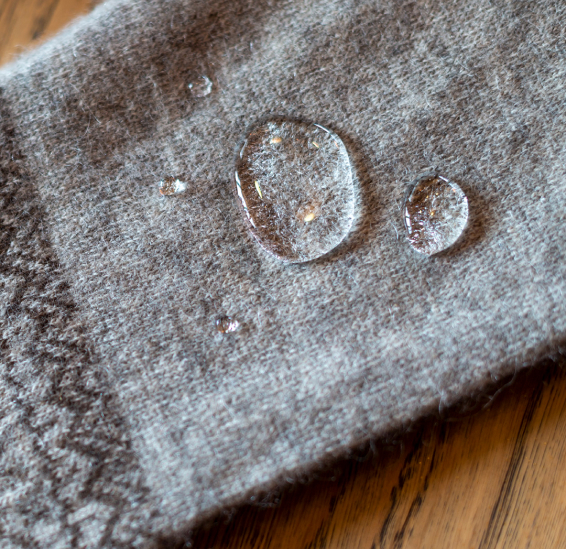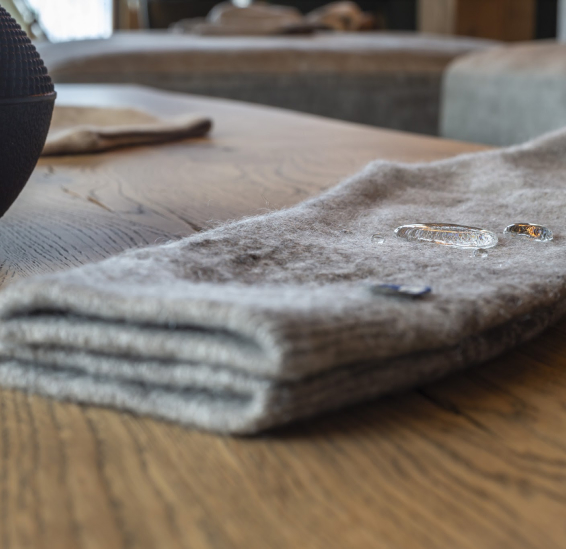 Baby camel and yak down are also ultra-durable and considered 50 times more resistant than cashmere wool. Thanks to its durability, Le Chamois products will show no signs of wear and will maintain their shape throughout years of mountain adventures. Pilling, very common with cashmere will be extremely limited with baby camel down and completely non-existent with yak down.
In order to preserve these exceptional properties, we deliberately choose to exclusively offer natural colors, ranging from blond beige and ginger for baby camel down, to chocolate and platinum for yak down. Dyeing would permanently alter these unique fibers.
Baby camel and yak down fibers are particularly rare in the textile industry. In a single year, 25'000 tons of cashmere and more than 1'000'000 tons of merinos wool are produced, against only 30 tons of baby camel down and 50 tons of yak down. Talk about rarity and uniqueness!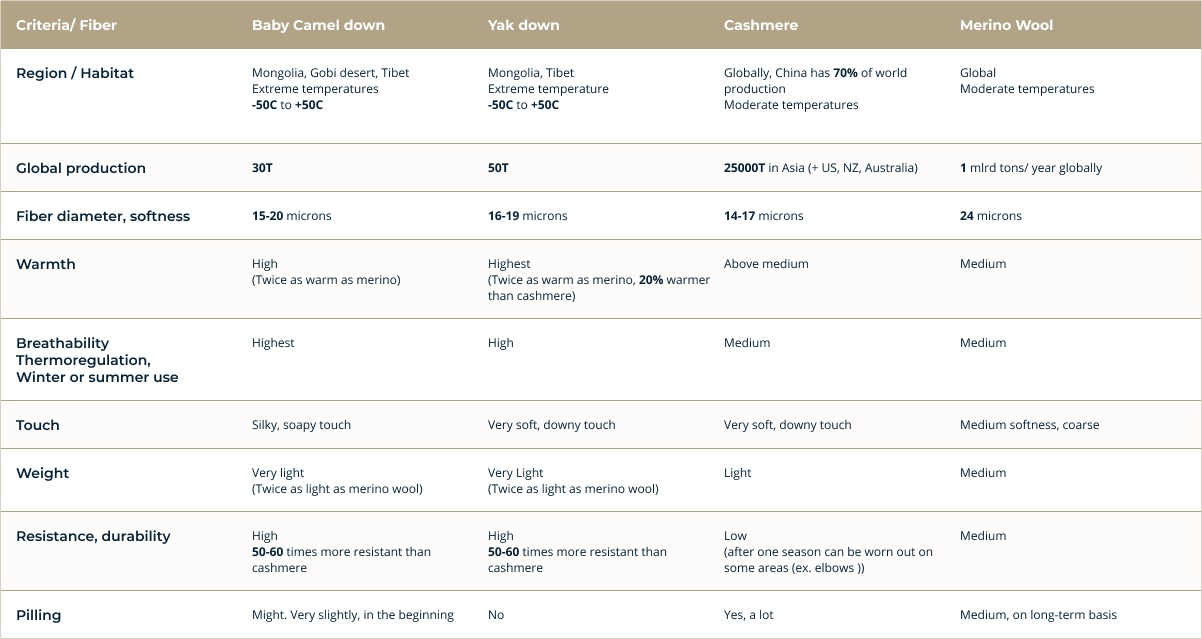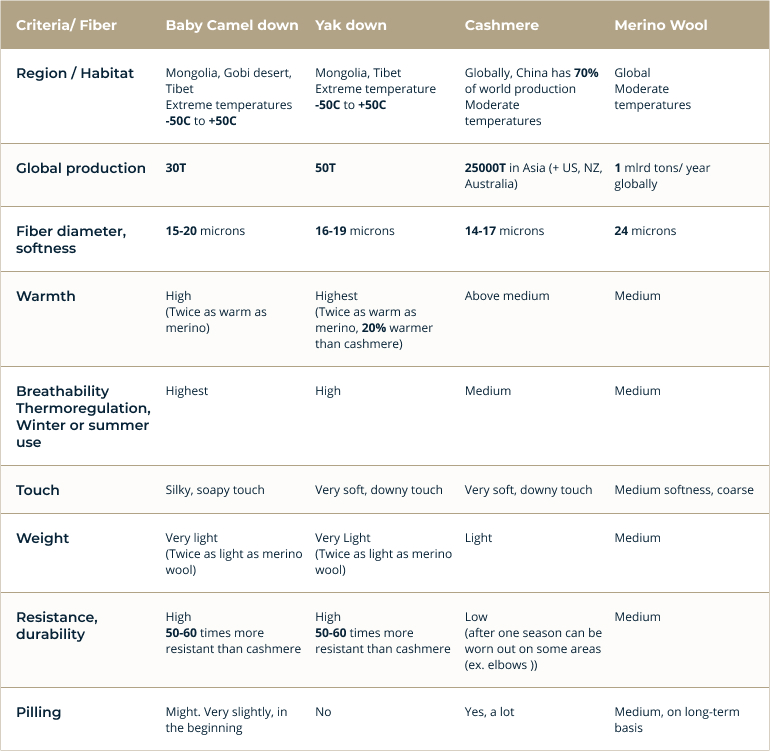 Discover our products