Le Chamois Switzerland luxury winter clothing provides your baby and child with the ultimate in cold protection and comfort. Designed in Switzerland, sourced and produced in Mongolia from the finest yak and baby camel down, Le Chamois super-soft and highly durable garments are light-weight, breathable, water repellent and unbeatably warm; perfect for skiing, snowy adventures, and colder climates.
We value first-class standards.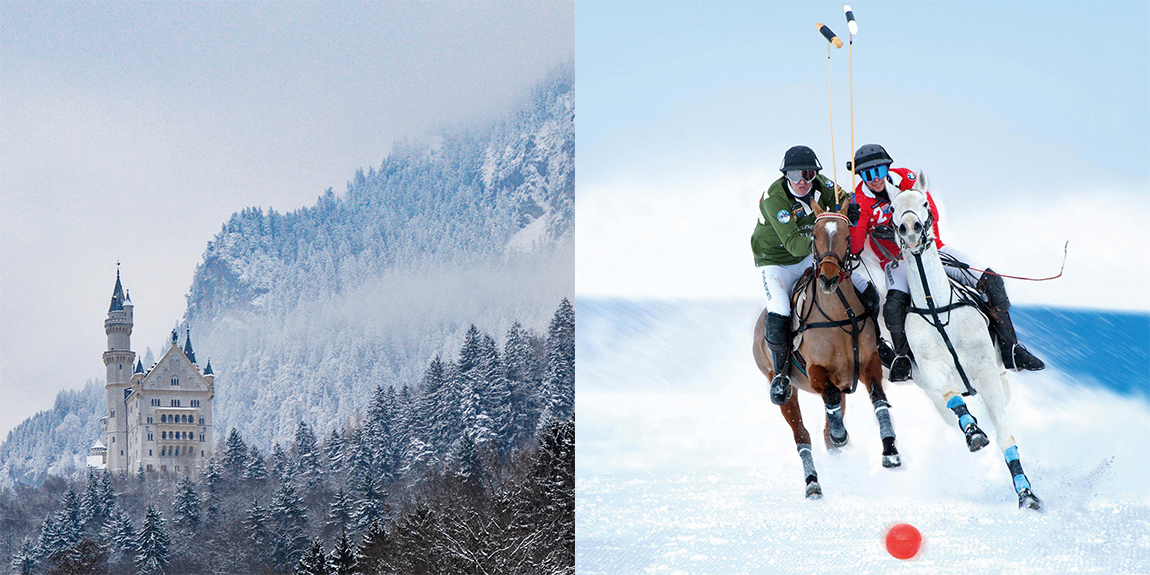 From the slopes of Aspen and Zurs to the stunning chalets of Lech, Le Chamois Switzerland accompanies families at world-class ski resorts around the world and is a proud part of their winter adventures. 
Whether you're skiing in Wanaka or Val d'Isère, watching snow polo in St-Moritz and Courchevel, or live in Russian, Canadian, or Scandinavian colder climate, you can trust Le Chamois Switzerland to keep your child warm, comfortable and protected, so the fun doesn't have to stop.
You won't find anything like Le Chamois Switzerland for exceptional warmth, protection, and comfort.

Our unaltered formula of rare yak and baby camel fiber gives Le Chamois products an exclusiveness and quality second to none; designed to endure any winter activity, our exceptional garments are:
Twice as warm and light as Merino wool.
20% warmer than cashmere.
Ultimately breathable.
Humidity repellent.
Silky-soft like cashmere.
Extra-durable and resistant.
Non-pilling. 
100% natural - unbleached, undyed, unmixed.
Nature makes some of the world's best natural fabrics that modern technologies cannot match.
Who would still use plastic for comfort and protection? Technology goes far, but it has not yet beaten the ingenious laboratory of the Nature itself. Our clients confirm that no artificial material can compete with the natural ones, resulting from the thousands of years of adaptation of biological organisms to the most extreme conditions, without any waste and harm to the environment.
Hypoallergenic, non-itchy and 100% natural, Le Chamois allows your child to enjoy the soft, breathable warmth of the garments against their skin, without overheating - perfect for a sleeping baby.
And with water repellent properties, Le Chamois mittens and gloves mean no more cold hands in the snow.
Ultra-durable, non-pilling and designed to last, Le Chamois winter clothing can be handed down from child to child, through generations.
The expertly knitted designs will retain their shape and stay like new, wear after wear. Our luxurious baby and children's winter clothing makes for a special and valuable gift that can stay in the family for generations to come.
From exceptional species to exclusive clothing.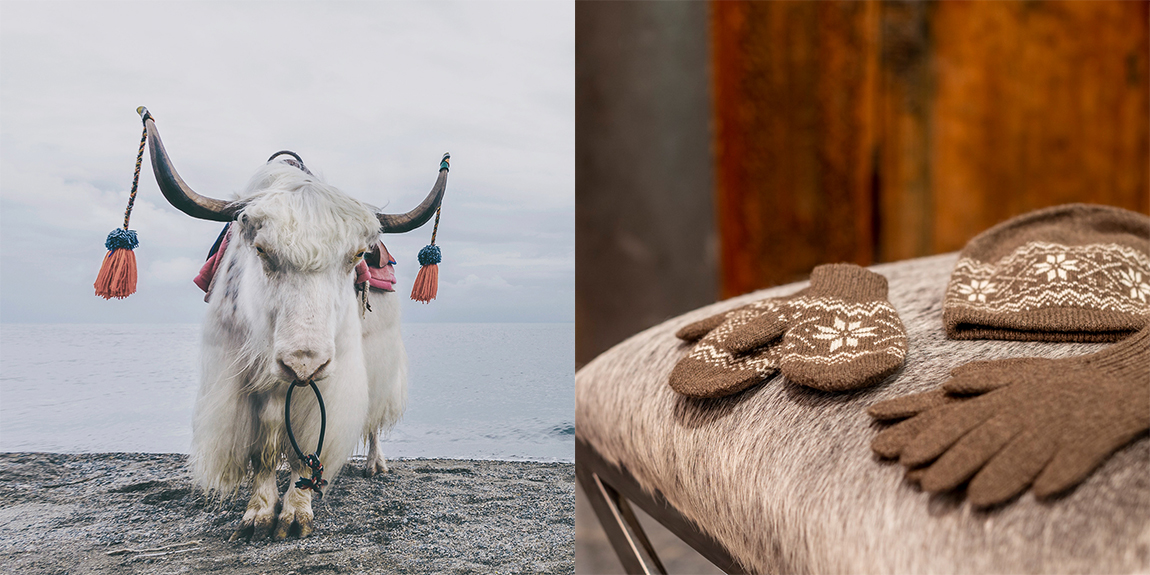 The Bactrian – two humps – camels and yaks flourish in the harsh climate of the Gobi desert, Tibet mountains and bordering areas of Siberia and Central Asia. They endure hot summers with sandstorms and merciless sun and severe winters with snowstorms and winds, with temperatures as cold as -50° C. Both species have adapted to survive in these conditions.
Under a microscope, the Bactrian two-hump camel fiber is hollow inside, containing an air-filled matrix in the center that provides its excellent insulating qualities.
It is this unique fiber structure that allows them to thrive during the harshest of winters. Many of the animals living in Polar Arctic climates have this same fiber structure with air capsulas, as the white snow bears and the exotic Alaskan musk ox to get protected during long and severe winters.
Our yak and baby camel down is collected at the end of spring, during the natural shedding period. The baby camel down is taken from the young camel calves between one and three-years-old. Camel calves younger than one-year-old are not part of this process, as they are still in need of their wool.
Yaks are less prevalent than the camel population and much rarer than cashmere goats, which have been intensively produced since the 1990s.
Baby camel and yak down are therefore very rare in comparison to fibers such as wool, cotton, and silk. So rare is the shade of natural platinum fiber from a yak, its yearly yield in China and Mongolia is considered around 100 times rarer than cashmere.
Keeping with tradition, our exceptional materials are prepared by highly specialized Mongolian textile manufacturers using a bespoke process to separate the thick guard hair from fine down fibers. 
We use a unique 7-8 steps separation process (vs. 5 steps typically), yielding only the finest premium down, representing 15% of the initial volume, vs. 30% in standard textile.
It is this unique process, together with the rare and beautiful material of baby camel and yak down, that gives Le Chamois 100 % unmixed natural fibers products their exclusivity, lightness and unparalleled warmth. This truly exceptional combination of nature, tradition and innovation results in the silky-softness and insulating properties keeping your child warm on those winter adventures.
Being fair to Nature and the others shall be the only way of trading today.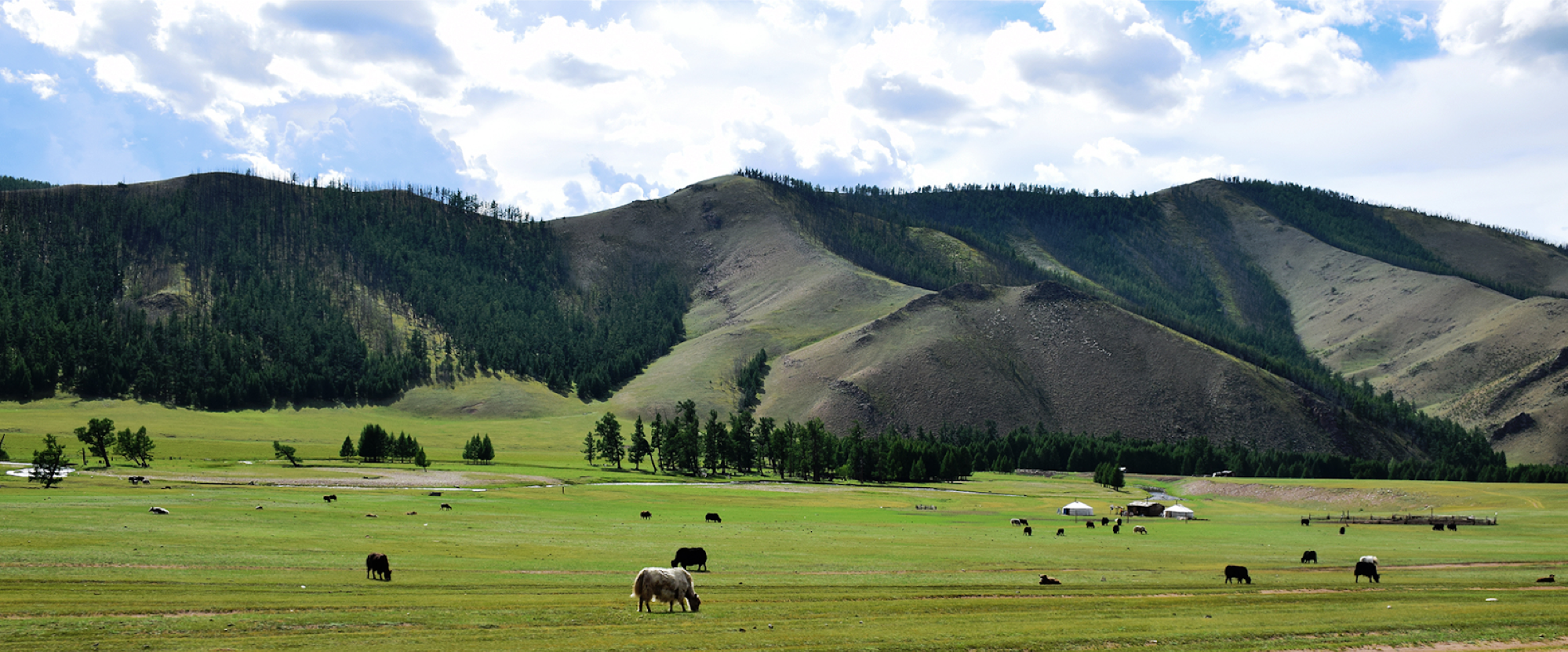 Our ecologically led processing minimizes waste and harm to the environment, to our animals and to the manufacturers. We respect their interdependence and help to preserve their wellbeing.
Camel and yak are remarkable, ancient creatures that are an important part of a balanced ecosystem, interacting harmoniously with Nature.
Their gentle padded hooves leave no impact on the fragile Mongolian desert soil, which would otherwise erode. This is in contrast to cashmere goats, where numerous herds stampede, destroying the upper layer of the ground with their small, sharp hooves. 
These extraordinary animals also have a positive impact when feeding. Unlike goats and sheep, camels and yak don't eat the roots of plants, preferring the tops and stems, which in turn allows flora to be maintained to reinforce the desert soils. When traveling long distances, camels will then spread the plant seeds across the territory, with a direct positive effect on soil erosion.
You won't find any chemicals, dye or artificial materials in our 100% natural fibers yarns

.
We don't use any pigment or bleaching agents, allowing us to retain the integrity of the garment's fiber structure, known for its exceptional softness and insulating properties. No other ever-present fibers as silk, cotton or synthetic fibers are added to our materials. The only variation from baby camel or yak down is natural undyed creamy cashmere used in one of the patterns, to create a beautiful color combination with a cappuccino yak down base.
Our partners have been consciously sourced amongst our large network of Mongolian herders and manufacturers, where connections have been built with the breeders' families and their wonderful animals.
Direct discussions and premium prices allow us to set high quality requirements exceeding  textile industry standards to obtain our precious down fibers. We care about designing clothing that nurtures our environment and contributes to society whilst preserving its traditions and heritage.
Centuries of recognition as a super-fiber.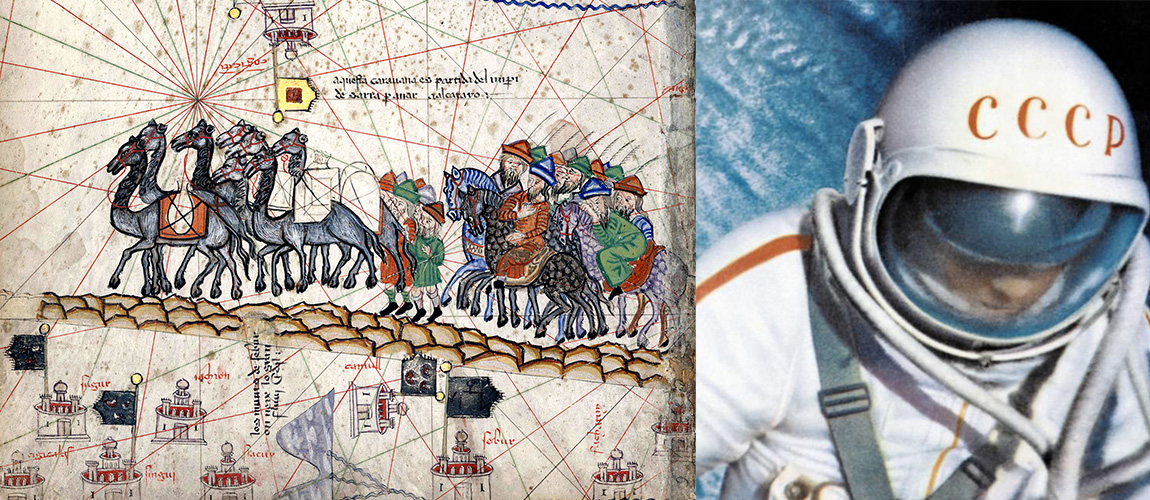 The amazing properties of yak and camel down have won it recognition as a super-fiber across the globe, revered throughout history. 
In medieval Europe, Crusaders and merchants from the East would bring back as gifts to Princes and Kings precious fabrics made of camel and yak down, admired for their luxurious and resilient qualities.
In the 19th Century, camel hair was used as a material for the "waiting robe" worn by polo players between matches to help them keep warm and dry and avoid chilling. This highly valued material was also used in army tents some 100 years ago, as its durable and lightweight structure made it easy to bear on shoulders and offered protection from the sun and winter cold.
More recently, astronauts and Arctic sub-ice divers have used yak and camel down fibers in their suits for their lightweight composition, exceptional insulation, non-ignition and ability to withstand extreme conditions. 
Le Chamois Switzerland carries the legacy of these world-class natural materials through our beautifully designed children's clothes, durable and long-lasting to become part of your family history.