Le Chamois brings you a piece of alpine serenity with garments and accessories knitted from baby camel and yak down.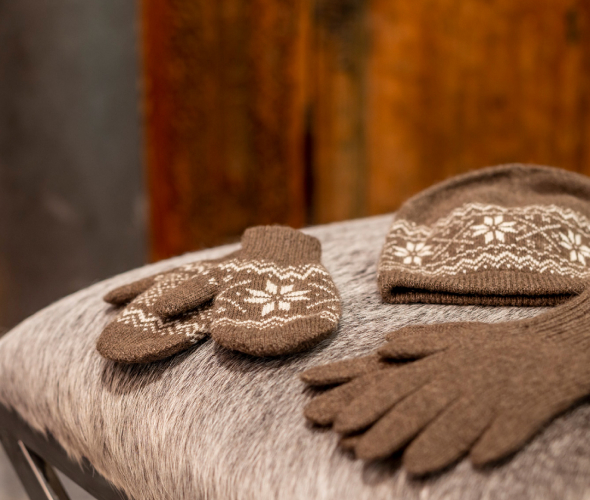 Our cardigans and sweaters will keep you and your little ones warm and comfortable at all time while remaining unnoticed for their lightness, due to their thermoregulations and breathable properties, they keep your body at the right temperature - never too warm, always sufficiently warm:
Our hats and gloves will keep your extremities warm and dry during a snowfall or when your family decides to make the biggest snowman. Thanks to the water repelling properties of baby camel and yak down fibers, snowflakes and droplets never get through our hats and gloves.
Wrapped in our blanket by the fireplace you will experience an invisible layer of peaceful warmth giving you the license to fully let go, relax and enjoy some of your sweetest dreams.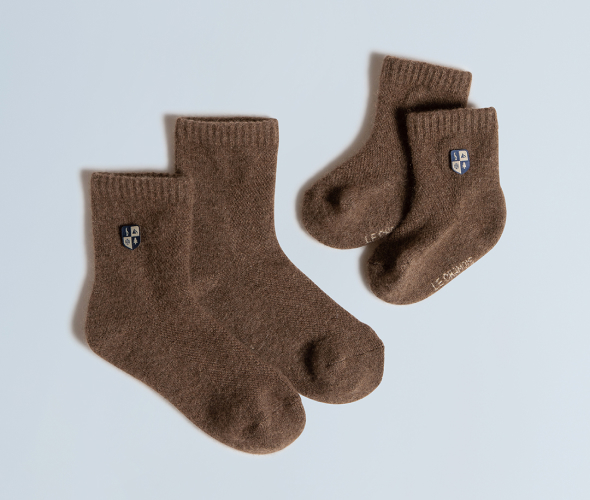 You will also notice that we exclusively offer natural colors, from blond beige and ginger for baby camel down to chocolate and platinum for yak down, as dyeing would alter the exceptional properties of our garments.
Discover our products